Scope: development of a business plan to help a Sea Logistics Company raise capital to further establish its business in the Caribbean market.
Industry: Sea Logistics, Maritime Transport.
Audience: financial institutions and public entrepreneurship funding bodies.
Results: undisclosed.
Client's public feedback:
5.00
I have contracted this gentleman on a number of occasions and will continue to do so. [...] This gentleman surpass my expectations. [...] I would not have hired a better. His work was up to international standard and met all international requirements.
I have helped companies with:
Sales and Pipeline Management.

Growth and Geographical Expansion Strategies.

Business Plans and Capital Raising.
SW and IT

Telecommunications

Professional Services
Aerospace

Drones & UAVs

Engineering & Construction
Biotechnology

Healthcare

Research & Development
B2B Technical Sales as a service: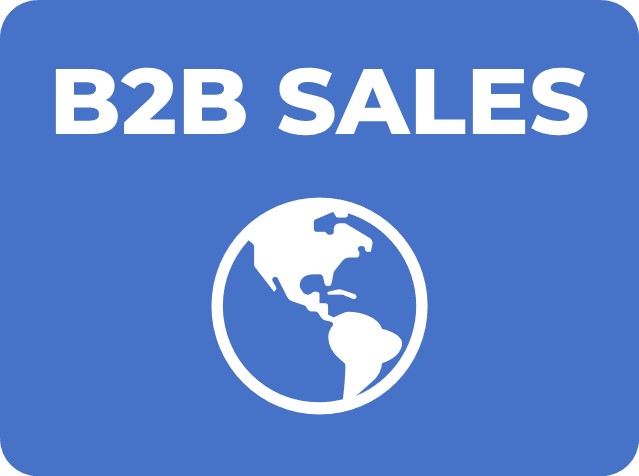 Discover what works best in B2B tech sales for your company

Take advantage of world-class know-how and advanced tools

Minimize risk and maximize ROI growing through a B2B sales service that wins.
Javier has won us over $200k in small bids over 6 month period.
He brings tangible value to our business. He knows his stuff.
Brett – Founder & CEO
Drone and UAV Services Company - United States
Javier is a real gem and an absolute pleasure to work! From the moment I spoke with him, I knew that I found a real Pro, who knew exactly how to write a great proposal.
Frances – Founder & CEO
eLearning Platform Provider - Ireland
Javier is an outstanding professional. His proposal development acumen is one of the sharpest that I've ever seen. He really knows how to craft a story to help you win. […] Absolutely amazing.
Reggie – Founder and CEO
Biotechnology Company - United States
Javier is just fantastic. […] The quality of work shows he's not just all talk, he's definitely been doing this a long time and knows how to close a deal. I look forward to working with him again in the future.
Ryan – Founder and CTO
Technology Solutions Company - Australia
I hired Javier to help with tender submissions and I can tell you he has helped us immensely – we have won work and had better publicity thanks to Javier. Highly highly recommended.
Connor – Managing Director
Software Company - Australia
Javier goes the extra mile and will bring value to any business development team.[…] He can make your product or service shine among the competitors for business or for government clients!
Allen – Founder & CEO
SaaS Company - Canada
Javier's planning, timeliness, attention to detail and communication were all great. Given that he had no background in our industry, I was surprised how relevant and on-point was his writing. Good Work!
Logan – CEO
Emergency Response Services Company - United States
I will work with Javier again. He invested the time to be sure his proposal was tailored exactly to our needs. […] He offered his own inputs and advice to ensure a quality product. Thank you!!
Chris – Business Development Manager
Logistics and Supply Chain Company - United States
Javier was exceptional to work with, and I look forward to a continuing relationship. We are already working with Javier on our next engagement.
Patrina – Founder and CEO
Leadership and Consulting Firm - United States
Javier is an excellent professional, knowledgeable, easy to communicate, and definitely adds value to my business.[…] I highly recommend him to any company that needs to improve sales and processes.
Lu – Founder & CEO
Technical Design Agency - United States
Javier is brilliant with a keen understanding of the needs we had for this particular project. […] I will make sure to recommend him to anyone that's looking for a dedicated professional […].
Devin – CEO
Healthcare IT Systems Company - United States
Javier it's a very seasoned business developer, and helped us to increase our sales budget, prospecting with a different approach.
Cristiano – VP of Business Development
Telecommunications Infrastructure Company - USA and Brazil
Javi is a well-organized tech sales professional ready to take on multiple aspects of a new sales initiative.
Pete – CEO
Tech Events Production Company - United States
Javier is a very skilled business development professional. […] We have been able to win some projects together. […] I look forward to working with him in the future.
Idris – Co-founder and CEO
Systems and Software Company - Nigeria
Javier is a must-have if you are bidding on a large contract. He is a pleasure to work with and my go-to guy for all of my RFP submissions. His attention to detail is unmatched […] He knows his stuff.
Brett – Founder & CEO
Drone and UAV Services Company - United States